In Loving Memory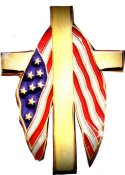 Richard Offenburger (REO)
Rank, Service
E-7 Chief Petty Officer, Coast Guard
Veteran of:
World War-II
Korean War
Vietnam War
My dad has served a stellar career with time served with Company D, 8th
Battalion, Infantry, NJSG then 4 yrs. in the Navy and 22 yrs. in the Coast
Guard. During his service he has received two bronze stars and a silver star.
I did not know this until he passed away and I wrote requesting his medals
and awards. I was so honored to learn of his heroism, it makes me ever so
proud to be his son ,even more so since learning of this!!!! Now I also
understand & heard that he was to receive a purple heart but the veteran
(mydad)refused it, he said there were brave men who really deserved it. He did
a small hitch in the New Jersey State Guard from there he went into the Navy
where he was in Jacksonville, Fla also Guantanamo Bay,Cuba..........then
he went into the Coast Guard where he went to the CG Air Station Salem, Mass.
& Lakehurst, NJ. The major part was as Office Commander Eastern Area,
New York & the 3rd CG District.Where as for his last duty station, we
go to the USCG Air Station, Brooklyn, NY where he retired in 1966. I remember
with fond memories all the fun times we had when I was a child to my young
adult hood. Now the memories are still there even more so since his passing
on January 15,1987.........yes I miss him and his mentoring!!